Career
The Indofood's business growth over a period of years has resulted in an increasing need for high quality human resources to underpin the sustainable performance, further the best practice of human resource management will be one of the Company's key pillars to support sustainable performance in the future. With a current total of approximately 70 thousand employees, we continue to manage and develop our workforce with the objective of raising competencies and productivity levels in order to provide the maximum added value for all stakeholders.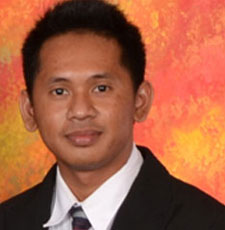 "Driven by a passion for agriculture, I was selected to become participant of Indofood Sukses Makmur Scholarship program (BISMA), eventually gaining employment with PT Salim Ivomas Pratama Tbk ("SIMP"). I am grateful for the opportunity to become part of SIMP family, a large agribusiness company that continues to grow and evolve. This has provided me with the best opportunity to gain extensive knowledge of agribusiness industry, (including palm oil, rubber, sugar cane, tea and cocoa) and also transform myself into well performed professional and contribute to company and the surrounding environment. "
Aditya P. Samosir
Staf Internal Audit PT Salim Ivomas Pratama Tbk
"Indofood is a large company that offers numerous opportunities to learn and grow. This is the main reason why I chose to launch my career at Indofood as a Management Trainee in the Noodle Division.

During this period, the actual experience that I enjoyed met all my earlier expectations. Extensive learning opportunities as well as a competitive, dynamic and challenging workplace environment, which still maintained a warm and friendly atmosphere, ensured my daily work activities were never routine. The first step in my career indeed determined my future success and positively reaffirmed that I made the most appropriate decision in joining Indofood. "
Hezron Banteng
Management Trainee Divisi Noodle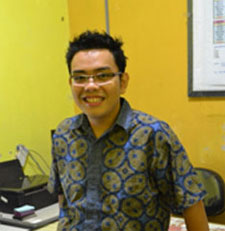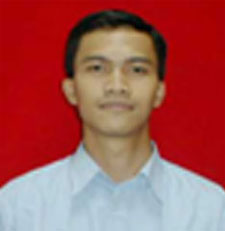 "On September 1st 1996, I was accepted at PT ISM Bogasari Flour Mill in the Flour Packing unit. In the Bogasari Division, we are encouraged to always change for the better. The company acknowledges employees who have made contributions, and employees are given the opportunity to grow. This encouraged me to be professional in the work that I am involved in, and try to continuously encounter the global competition with a good work ethic. If our company grows, then employee welfare will also improve. Strive for Excellence. Until today, I am proud to become a Bogasari employee. "
Indra Karmawan
Head di Flour Packing, Divisi Bogasari